KC Smith Roofing Services Newport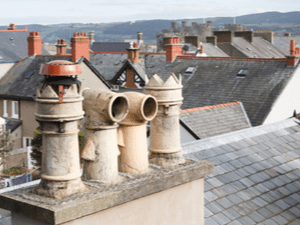 If you're looking for roofers in Newport, we can help. We at KC Smith Roofing specialise in all things roof-related. Whether you need repairs or a new roof installed, our team is here to help. We have the experience and knowledge necessary to get your project done right the first time around.
Our goal is to provide excellent customer service that will exceed your expectations at every turn. When it comes to roofing services in Newport, there's no one better than us! Give us a call today for more information on how we can help with your next project.
KC Smith carries out a variety of roofing services in Newport including metal roofing and cladding, industrial roofing, roof repairs and gutter lining.

Roofing Repairs Across Newport
KC Smith Roofing are experts in fixing all of your roofing problems. We offer a complete range of roof repair services in Newport for both residential and commercial properties to ensure the safety of everyone who lives or works within them. Some of the most common roofing repairs we carry out include:
• Missing or Broken Roof Tiles
• Dampness in the Roof
• Metal Roofing and Cladding Damage
• Roof Leakages
• Guttering Problems
• Leaking or Damaged Flat Roofs
If you have any of these roofing problems, don't hesitate to contact us today. We can offer a free no-obligation quote for all our roof repairs in Newport and we'll be happy to answer your questions.
Types Of Roofing Materials We Work With
The different types of materials used in properties from unique period houses to state of the art commercial buildings lends itself to individuals that enjoy a challenge, so when looking for a roofing contractor, you should always look for a professional roofing service that takes pride in every job they do and providing an excellent quality finish.

Reputable Roofers in Newport
Companies such as KC Smith Roofing provide services for professional roofing in the Newport area will usually cover all aspects of roofing, and this ranges from small roof repairs in Newport to fitting a completely new roof for buildings of all kinds and sizes. Small roof repairs can be something as little as a few missing slates or tiles on a house. This might be seen as an easy job that anyone can do and many people try to do it themselves.
By using a professional team of roofers in the Newport area, you will get materials that match the other materials as closely as possible and get them fitted properly to ensure that you do not get any leaks that could potentially cause further roofing problems and damage the inside of your home. Carrying minor roof repairs out yourself might seem like a good way to save money but you might end up spending more in the long term.
Why Choose KC Smith Roofing for Roofing Company in Newport?
If you are getting a new roof fitted then obviously you will want to be using a professional service, unless roofing is something you are qualified and experienced in yourself. By using a professional company experienced in your kind of property, from companies used to working with period homes to companies proficient in modern materials and state of the art architecture, you will get a finish that suits the age and style of your building.
To talk through the kinds of roofing you are considering for your home or place of business, give us a call on 029 2079 4361 to talk to an experienced roofer who can walk you through the options available to you.
We provide our expert services to the following post code areas and towns in Newport;
Allt-yr-yn, Alway, Beechwood, Bettws, Caerleon, Gaer, Graig, Langstone, Llanwern, Lliswerry, Malpas, Marshfield, Pillgwenlly, Ringland, Rogerstone, Shaftesbury, St. Julians, Stow Hill, Tredegar Park, Victoria
NP10, NP11, NP18, NP19, NP20